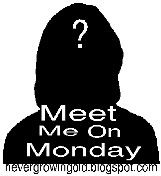 1. What do you put on your hot dog?
2. Do you play Sudoku?
3. What is your favorite vegetable?
4. Do you color your hair?
I'd thought about coloring my hair to that point but I found my first grey hair when I was 19, was used to it, and really wasn't feeling enough vanity to do it. Once I did, I actually liked the results but always ended up VERY itchy from it even if it was the "organic" version (I have eczema.) Then I had a full blown reaction to the coloring that left me looking like Two-Face from Batman for about 10 days. That was over a year ago. I'd like to give it another go- I have water-based coloring powder ready to go but just haven't gotten up the nerve to try it. However, I've also gotten another "are you his grandmother?" question and I don't really want to LOOK like a 40yr old mother to a 4 year old so I think I'll try it in the next week or three.
5. What is your favorite brand of clothing?